Today I found out I'm nominated for a Blogscar - hosted by Janette the Jongleur - in the category "Best Foreign Blog" (Non-US Resident Blogger). Yay, I'm so thrilled! And what a fun initiative, thank you Janette!
If you'd like to vote for me, hop over to Janette's blog here or vote in my right sidebar. Please guys, I've always dreamt of this honour! :) Voting ends on the 20th of February and the winners will be announced on the 26th.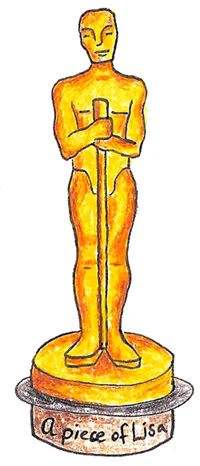 UPDATE: It seems like the vote box for my category doesn't always show up on Janette's page, so here's an embedded one that you can also use to vote... Cheers!