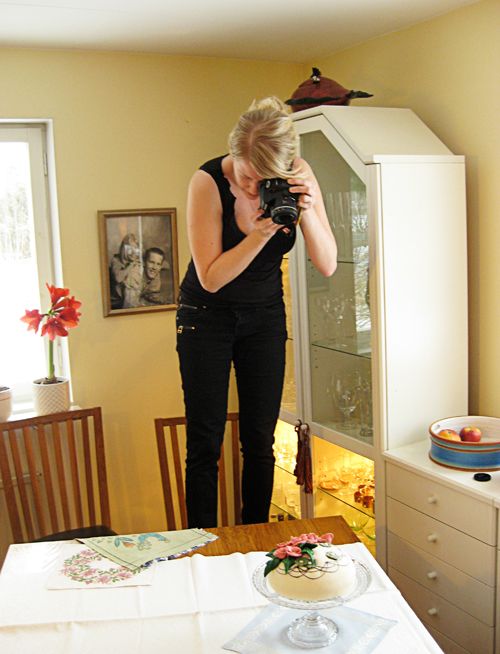 Another thing I did in Sweden was a cake photoshoot for Sugar Ed Productions. I got my parents involved; we set up a "studio" in their living room and they acted as my assistants!

My mum was the Art Director and dad was the Lighting Technician :) It was perfect because my mum has a lot of nice things that she dug out to use as props: lovely table linen, pretty crockery and cake stands.

This beautiful cake was made by a patisserie called Eclair in Stockholm, they were so helpful and their cakes are wonderful!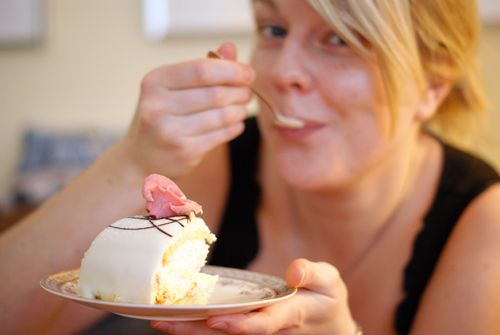 The reward for our hard work!