Happy 4th of July to all of you American sweethearts! :) Here in England it's obviously like any other day so I'm gonna show you what I did yesterday instead.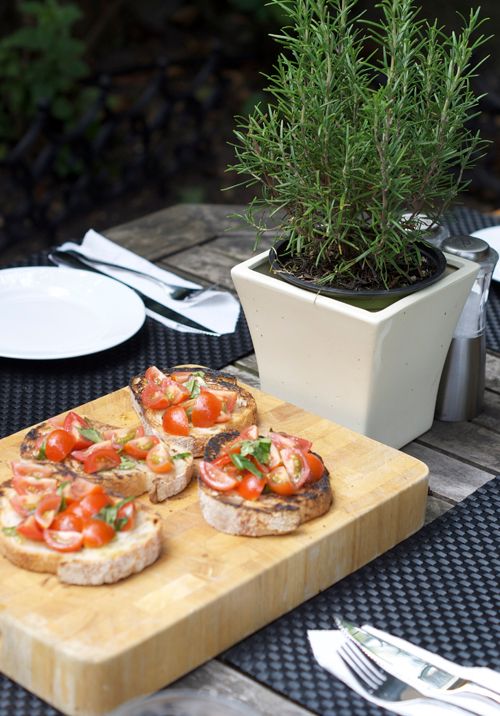 We were invited to lunch at James' brother Carl and his wife Victoria's house. They treated us to an amazing three-course meal. Here's the yummy bruschetta starter.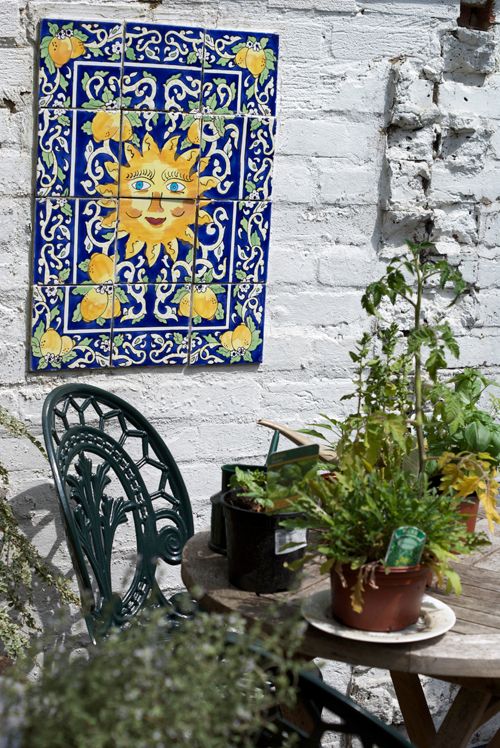 We hung out in their cute little patio garden...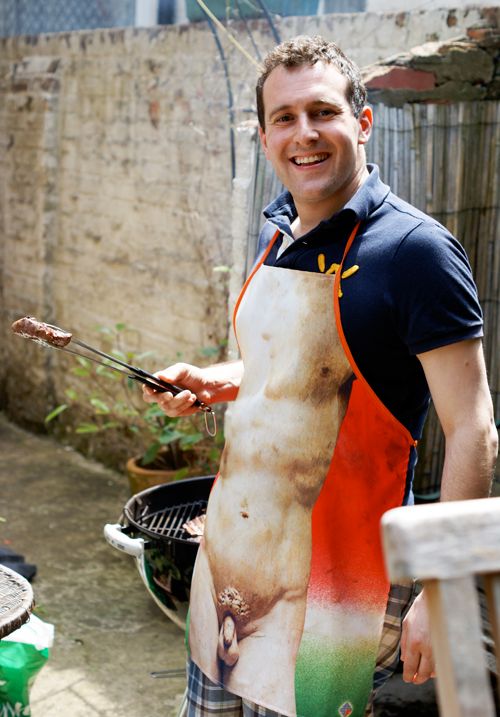 Carl, the king of barbeque, was wearing a very naughty apron!