This week I have been working on some new graphic pattern designs, it's gonna be a collection of African-inspired patterns with a Nordic twist. This is the first design imagined on a skirt, I like it!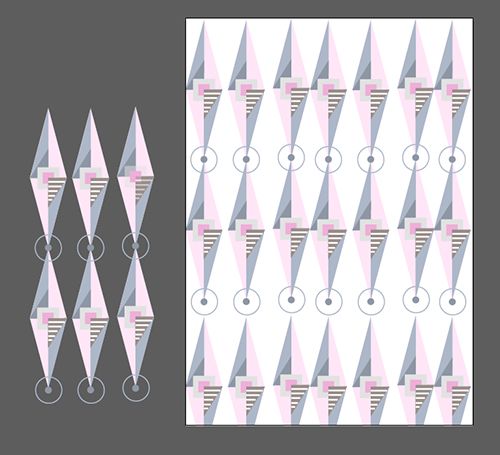 Here are a few screen shots of the process as I was working on the design, when I do graphic patterns I try to come up with shapes and colours that look fresh and at the same time a little retro together. As you can see there are a lot of trial and error going on before I "find" the pattern.
These colours remind me of the "Liquorice Allsorts" candy!
Tried different colours but still wasn't quite happy so I went back to the original shapes...
After re-working these and trying yet another colour way I ended up with the design at the top of this post! Image from asos.com