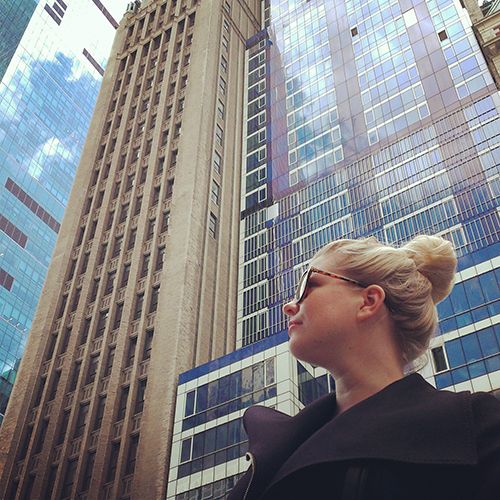 Two weeks ago James and I spent a fantastic week in New York City! Here are some photos...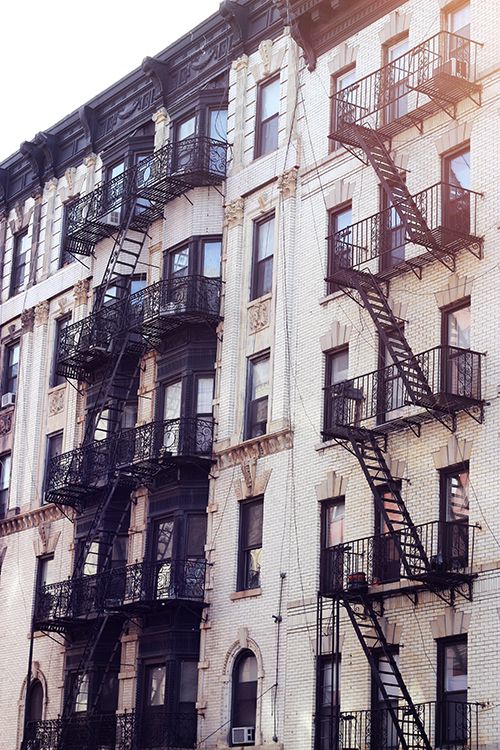 I just love the architecture, especially the beautiful houses with fire escapes in South Manhattan.
We arrived around midnight after a long flight, went straight to bed and woke up early feeling refreshed and excited. Then we had our first breakfast on the roof top terrace at our hotel around the corner from Times Square, amazing!
Early morning in Manhattan, the city was already bustling. It was so fun to walk around and point out areas and landmarks we'd seen in tv-shows and movies.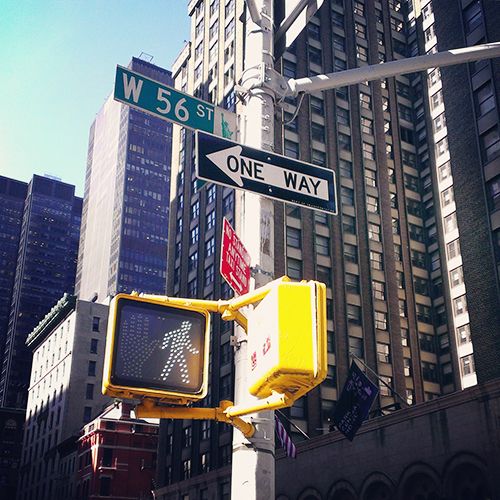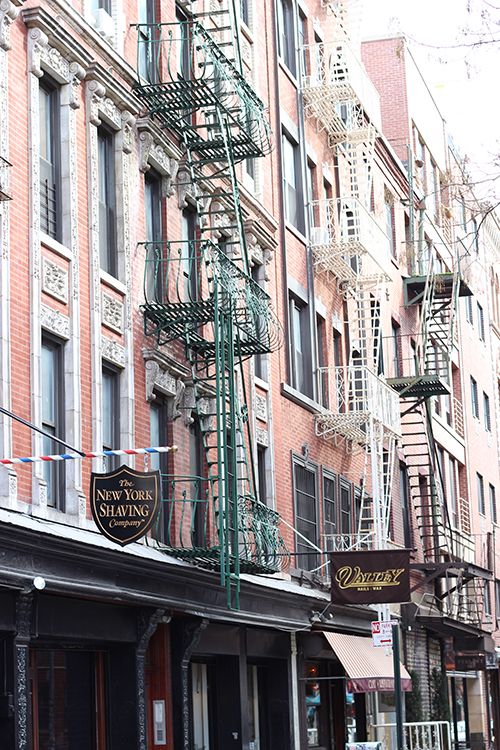 The second day we went to SoHo and Nolita, they were my favourite areas. Much more calm and relaxed than around Times Square, and there were lots of cool and quirky cafés and shops.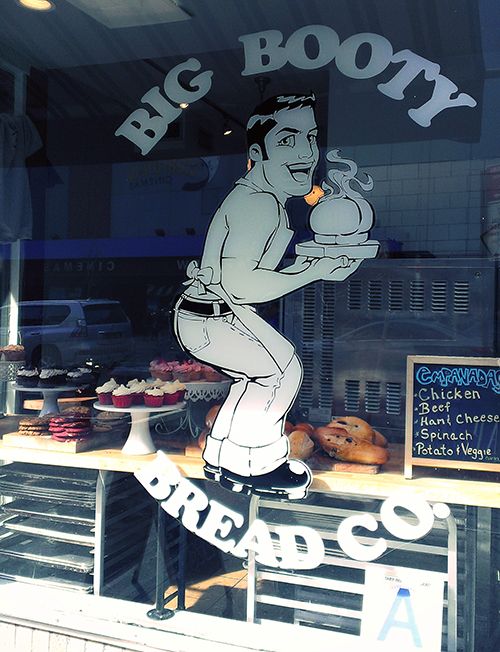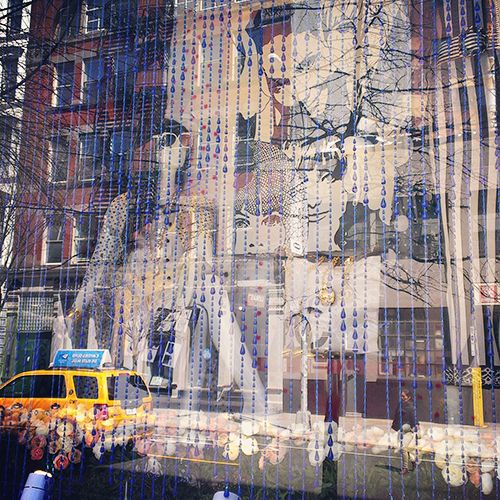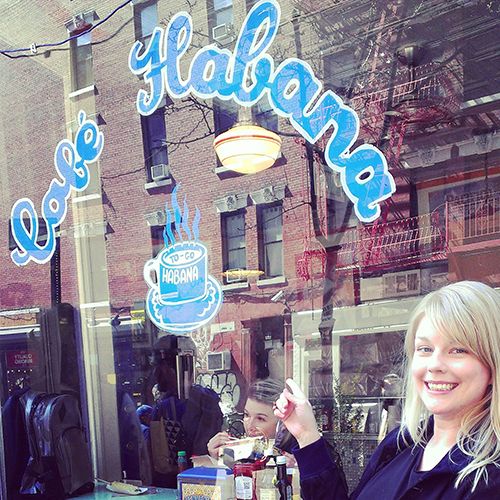 We had the best lunch at this Cuban restaurant! If you ever go you have to try their corn on the cobb!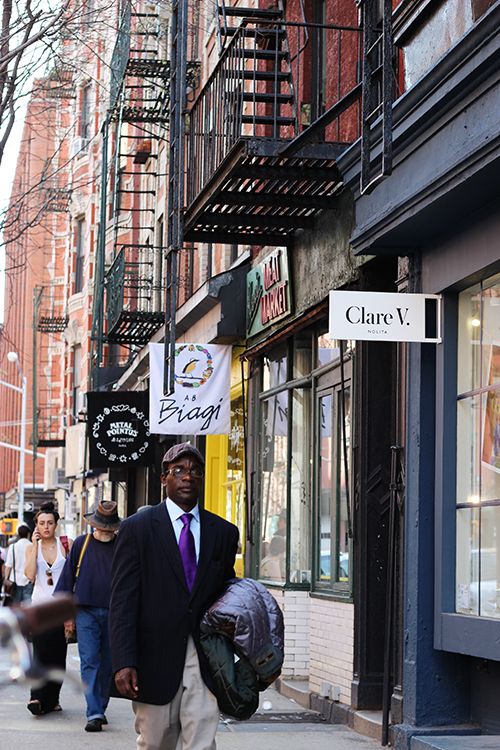 We also loved this coffee shop (the yellow door) called Biagi, they had the best coffee and amazing gelato!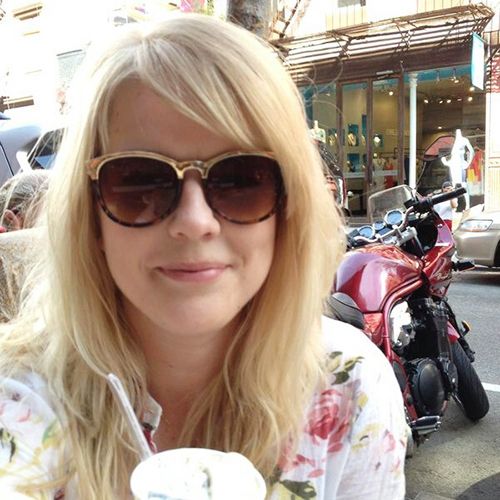 This beautiful house was in Chelsea, that was also a really nice, artsy area with lots of flea markets and antiques stores.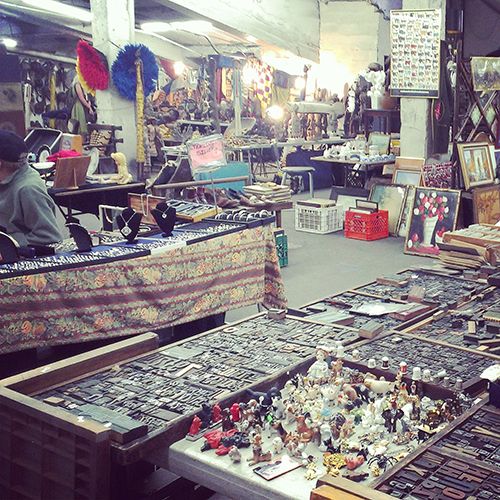 The Chelsea Antiques Garage.
Another day we went to Brooklyn to see James' old friend David and his wife.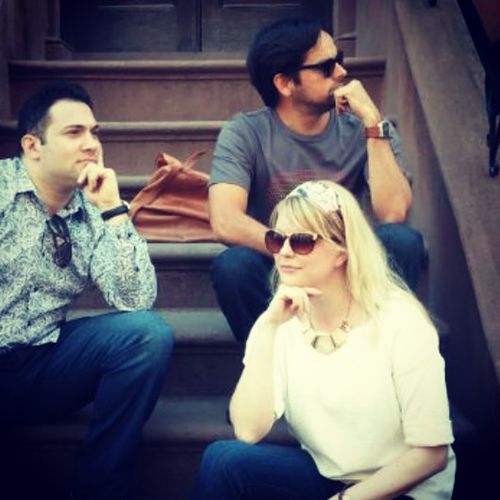 Naturally we had to hang out on their stoop...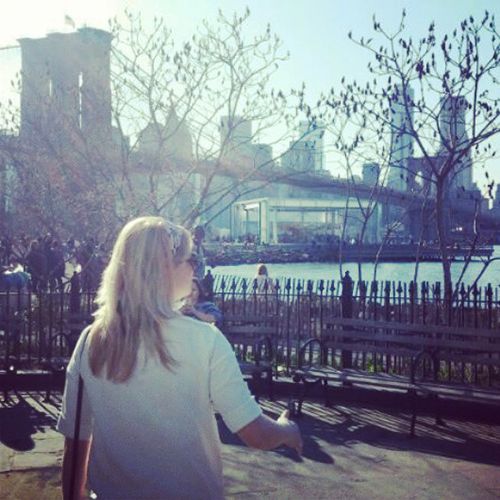 We also walked around and ended up in "Dumbo", a lovely area under the Brooklyn Bridge with the best view of Manhattan!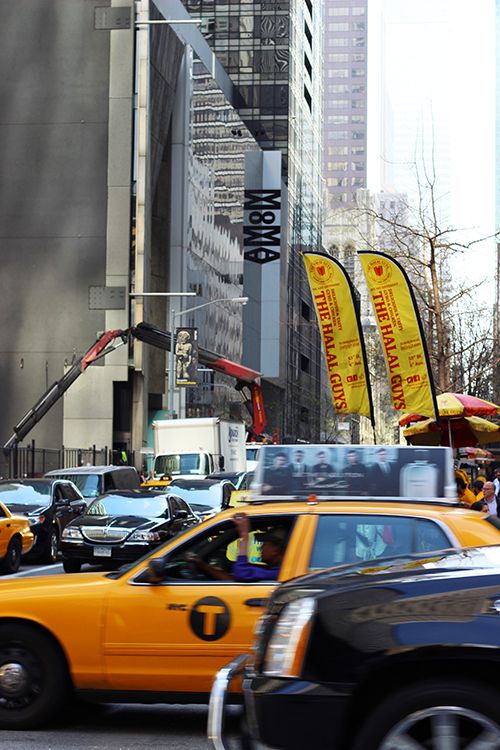 We also visited the MoMa museum...
and saw Warhol's soup cans.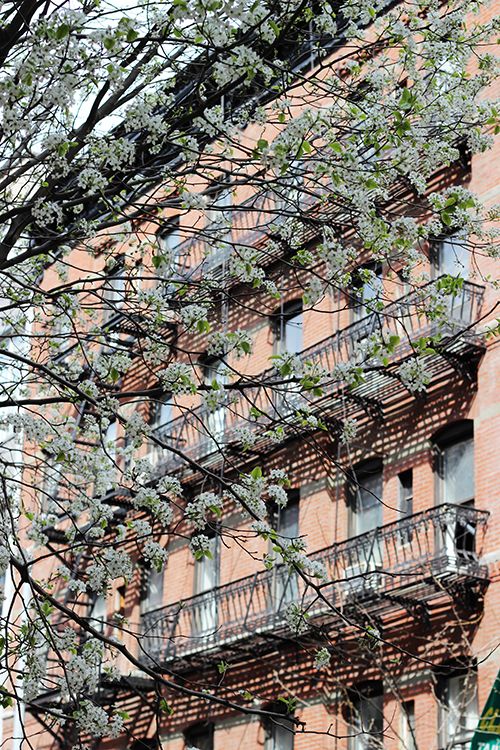 Towards the end of our stay it got warmer and the trees started to bloom!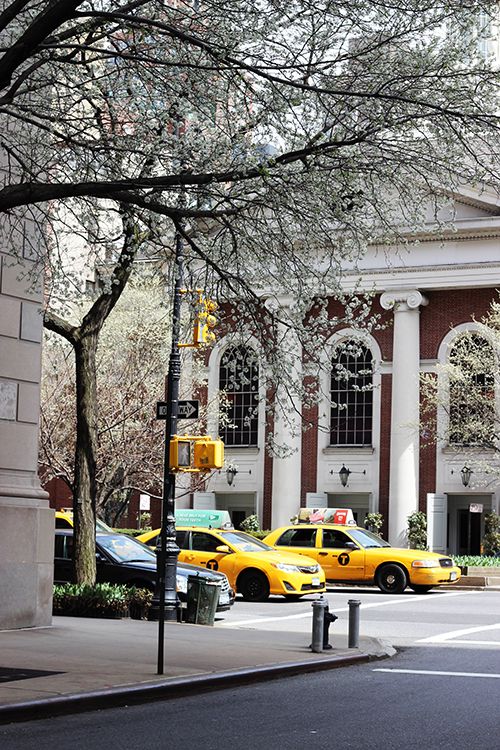 Upper East Side.
Everyone that has seen "Sex & the City" has to get a cupcake from Magnolia Bakery...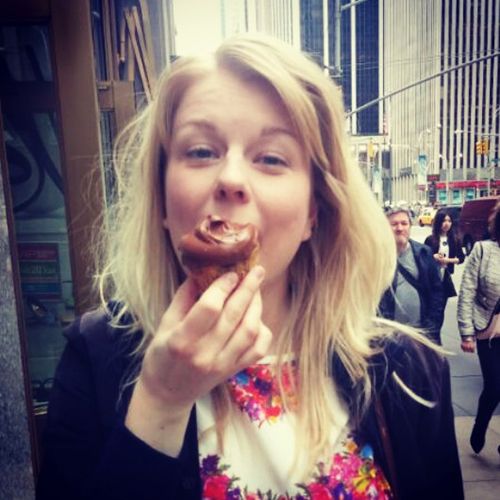 So I did! Yumm...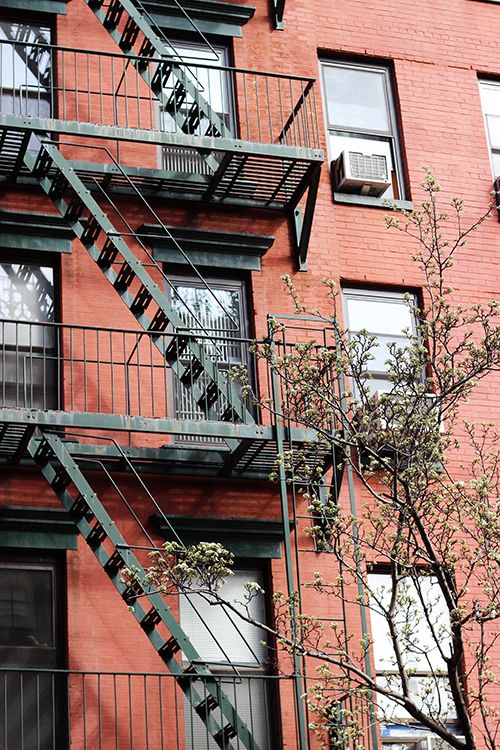 A few other things we did was see two Broadway shows, a lot of shopping and of course we walked through Central Park.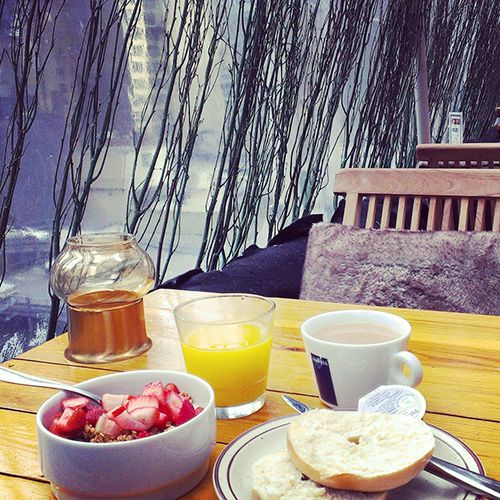 We already miss our lovely breakfasts on the roof top...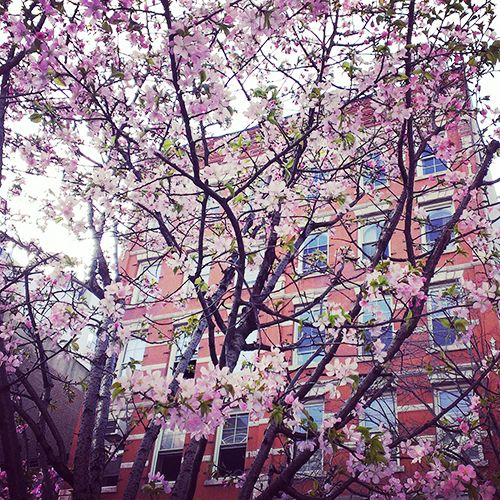 and of course the beautiful, iconic city that is New York!