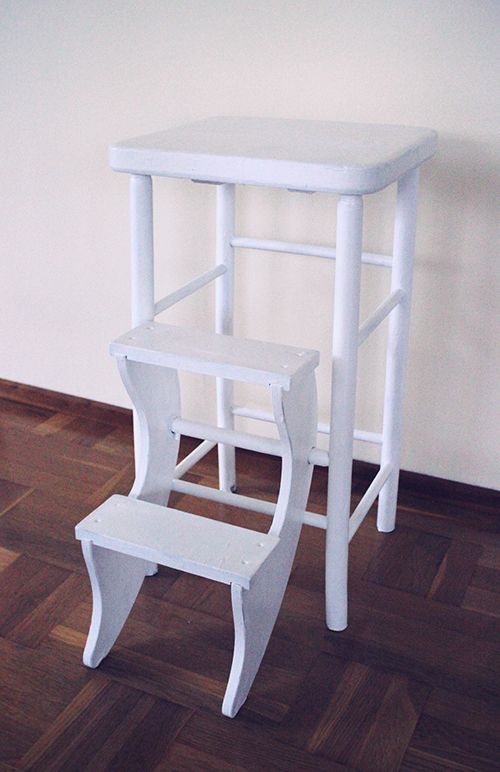 Last week I bought this sweet step stool on ebay...
I'm going to use it as a prop at Formex, a Swedish trade show I will be exhibiting at in January, here on display are my Magnolia cushion, tray and cheese/cutting board.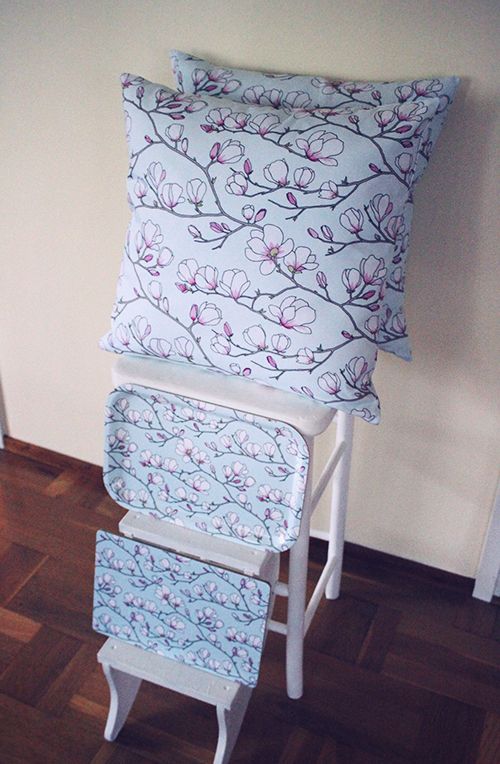 I can't wait for Formex, I'm going to share a stand with my designer friend Emma Sjödin, she is really talented and helpful with tips and advice. She has been running her own business much longer than me so she's almost like my mentor!