his week I have been really spoilt because I've gotten two lovely packages in the mail!
One was from my sweet friend Sofia, and the other was from my mum, they both contained lots of cute little pressies, hooray!
From Sofia I got this cute magnet, and my favourite - Mr. Huggie!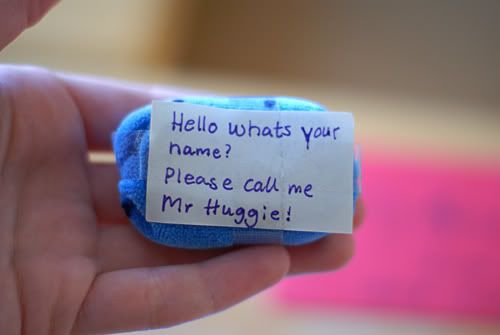 My mum sent me this cool jay cloth, some craft ribbons and a roll of Easter-themed ribbon.
This ribbon goes on the end of a shelf, so cute!