Here comes a late post about my dear boyfriend's 30th birthday! It was the Sunday before last that James turned thirty, on the Saturday we organized a party for him at Karaoke Box in Smithfield. You can hire out a room there, and there's a nice bar as well. We went to a pub first to "warm up" and then rocked the floor with all of our cheesy favourites! It was seriously fun! Even the people that said they weren't gonna sing (Carl) belted out tunes at the end!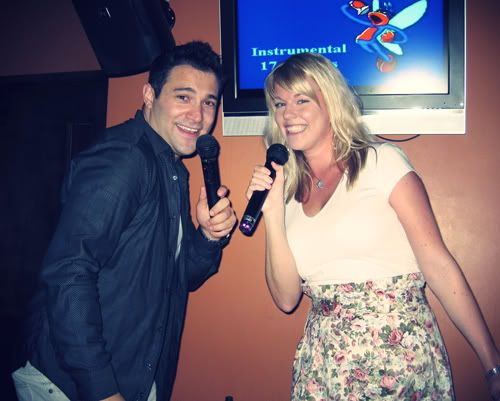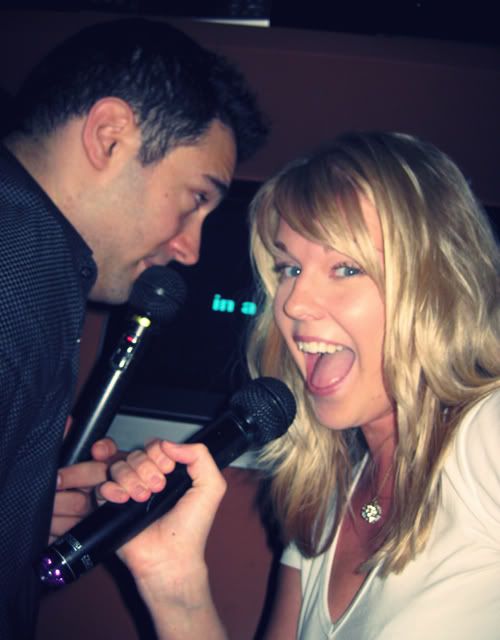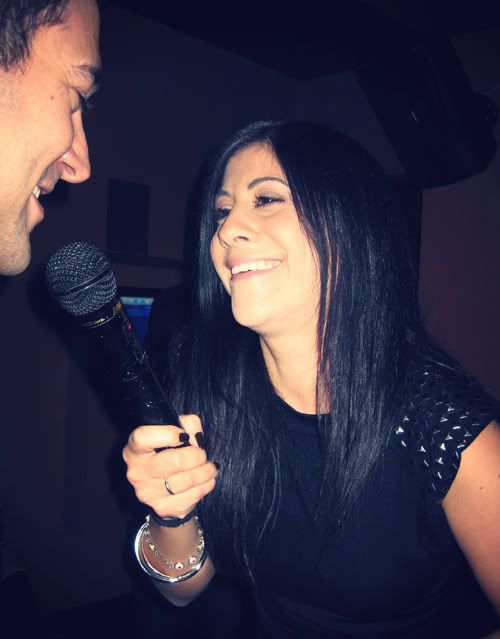 James and Lauren share the mic.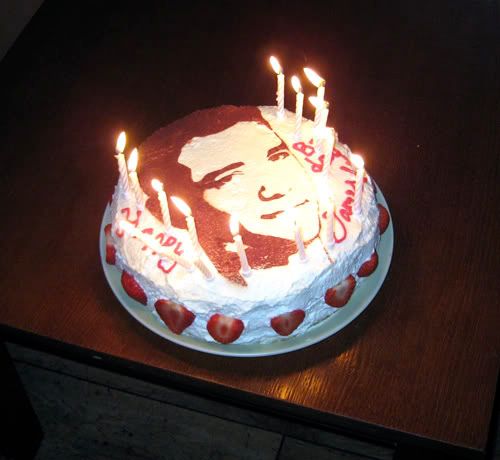 I made this cake to surprise James with! I call it my Birthday Portrait Cake:) I dropped it off at the karaoke place earlier so that the staff could come in with it, and we all sang 'happy birthday' of course!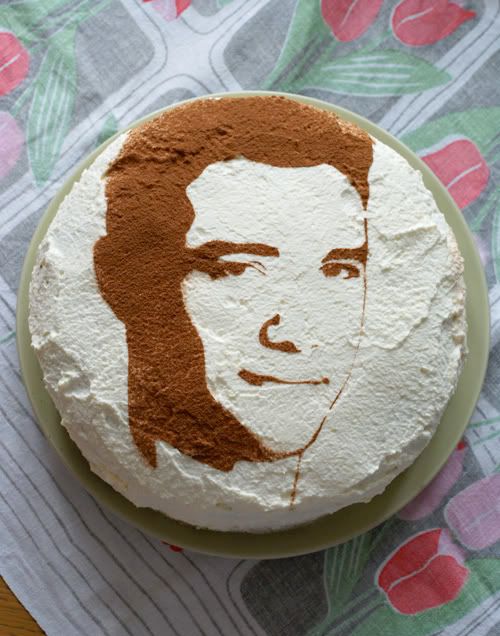 I made James' face cake with a stencil and cocoa powder, the same technique as the crayfish cake I did in Sweden. I was so pleased because it actually looks like him!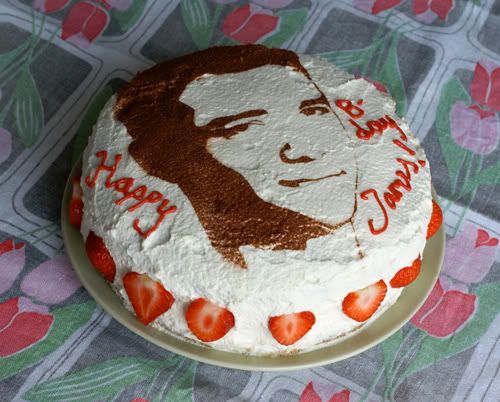 Then I decorated it with strawberries and red cake paint.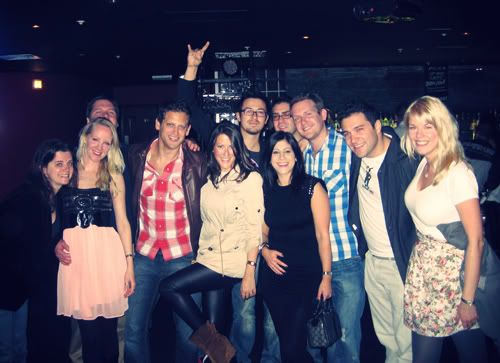 The karaoke gang.
The next day, on James' actual birthday I woke him with a song, flowers and pressies.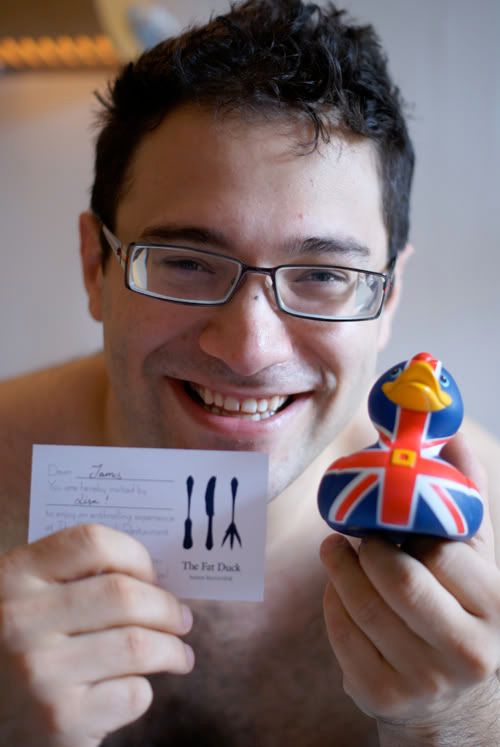 In the main present was this rubber duck with an envelope round his neck saying "open me!" Inside was a reservation card for a dinner for two at The Fat Duck, Heston
Blumenthal's
restaurant that
James
always wanted to go to. The restaurant has three Michelin stars and Heston
Blumenthal
is famous for creating dishes such as bacon-ice cream, snail-porridge and
liquorice
-salmon. It sounds mad and kind of
disgusting
, but it's
supposed
to be amazing! We will definitely have a cool experience when we go in October. It was mad hard to get a booking, I had to call for hours over four days but it was worth it to see the expression on James' face!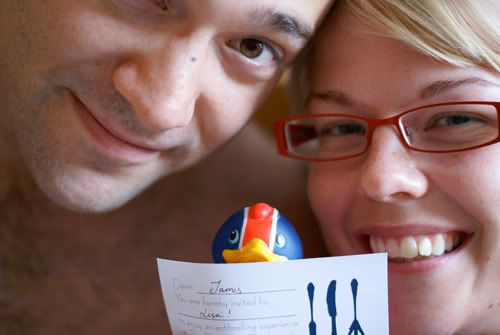 Us and duckie!
Then we went to a
really
nice gastro-pub near where we live. Can't believe we've never been there before, the food is absolutely amazing!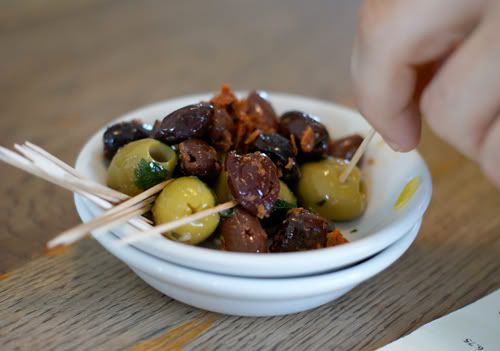 We had olives...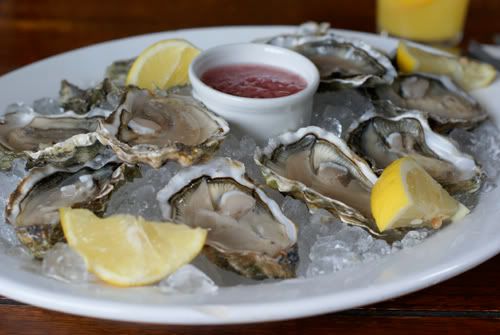 and oysters (I love oysters!)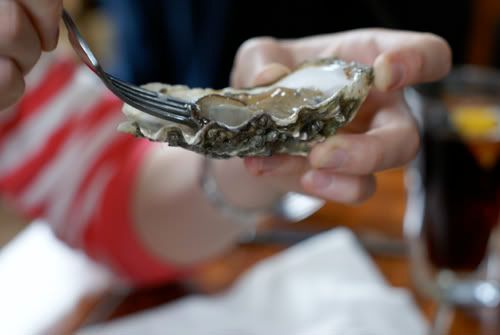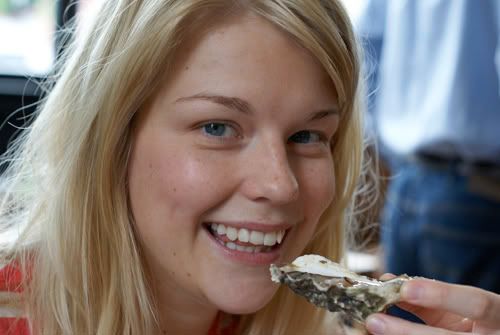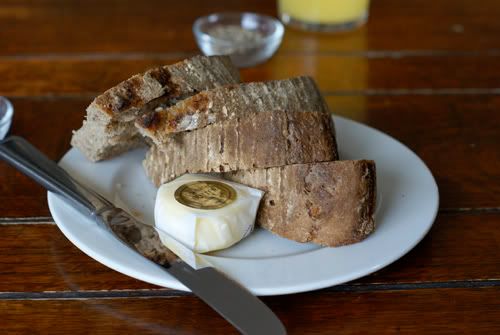 Even the bread was so fantastic! It literally came out of the oven and was served to us, mmm!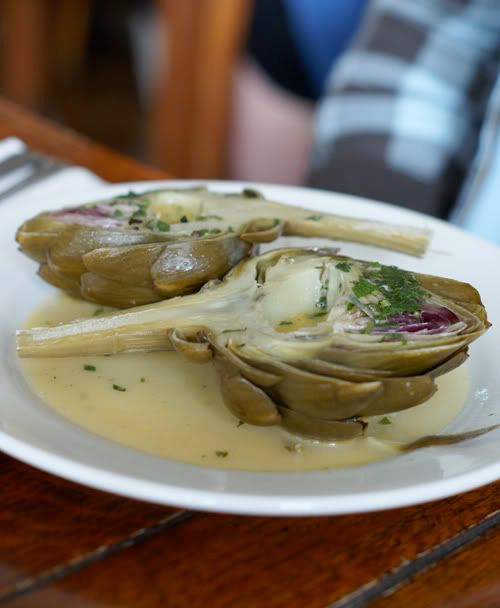 And then we had an artichoke each, with buttery vinaigrette, also amazing!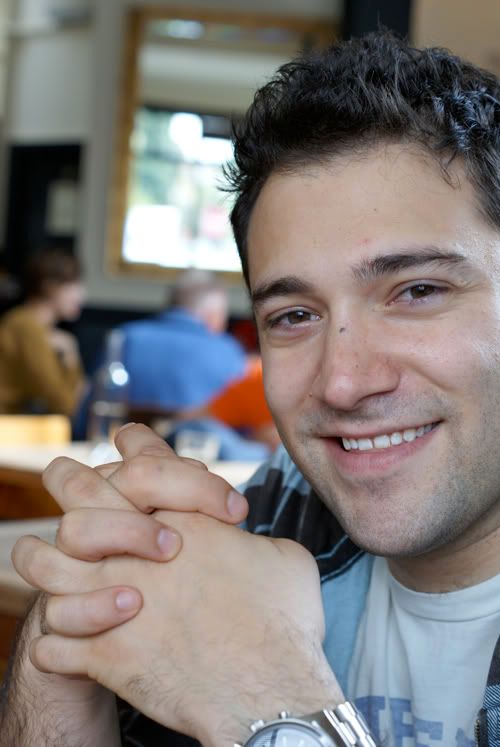 Cutie!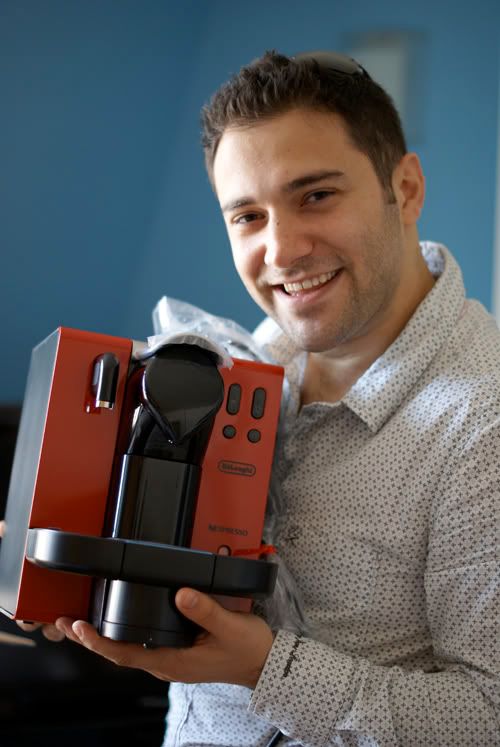 From his brothers+wives James got a Nespresso coffe machine, yay! (It was my idea he he)