Last week I exhibited at Formex, the largest design trade show in Sweden, and I'm so happy to report that it was a success!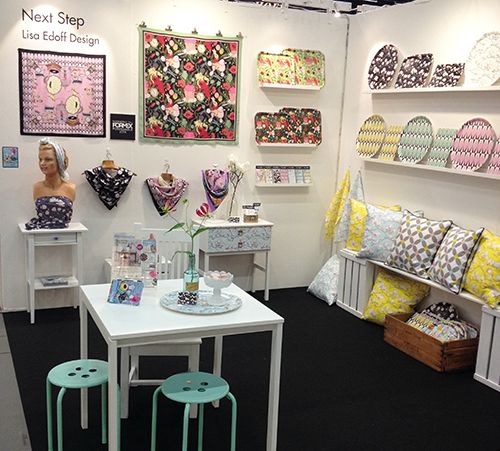 This is what my stand looked like, I exhibited in an area called "Next Step", it's for young designers that have exhibited before but are still relatively new in the game.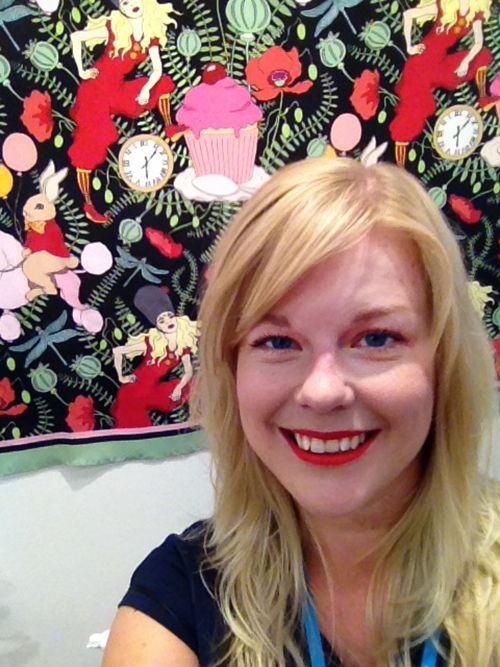 The first day I got an amazing surprise when I arrived at the show, my "Wonderland" silk scarf (below) had been nominated to Formex Formidable 2014!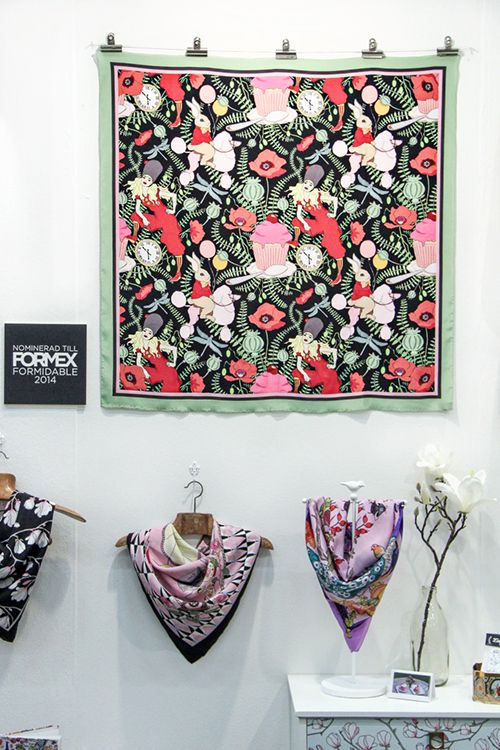 Formex Formidable is a design competition, a jury selects 20 products from over 600 exhibitors, and my scarf was one of them!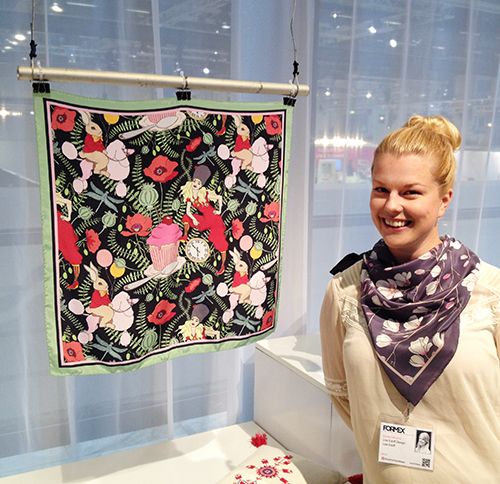 The scarf was displayed in the entrance hall of the trade show, yay!
There are two categories for the Formidable award, one is the jury's pick, and the other one is the people's choice. If you'd like to vote for me and my scarf, click here and choose no 7, then fill in your details at the bottom of the page (if you don't have a company you can just make something up).
Here are some of my other products; the magnolia cushions and the pink circus cheese board are available on my website now. The other trays (I love the colour range) and the "Graphic Candy" cushions in the middle are brand new, they will hopefully be available later this year.
This elegant lady is Marie-Claire, my mum found her for me at a flea market in France!
My Graphic Candy cushions were selected to feature in a trend exhibition showing this autumn's major trend "Soft Nordic".
My magnolia tray with some home-made macaroons.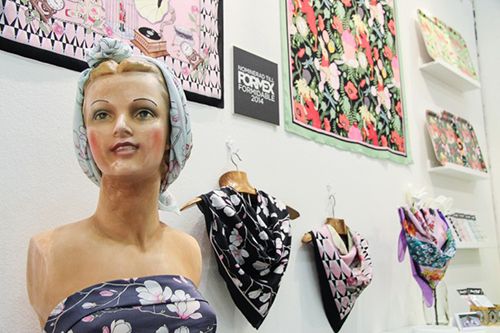 Photo borrowed from Nordic Design Collective's blog.