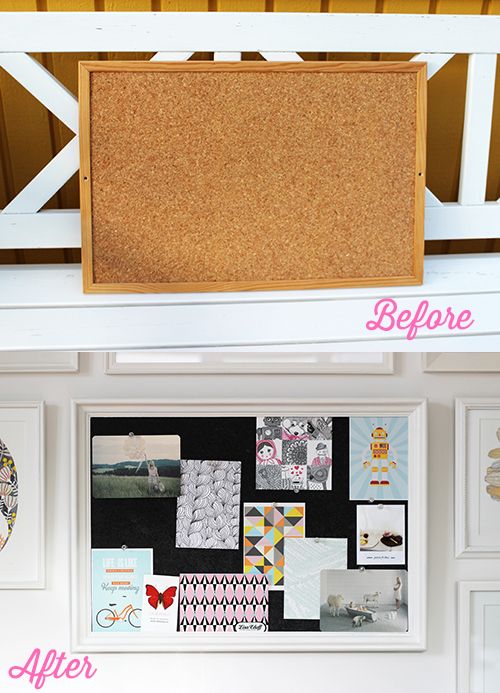 Tired of your practical but oh-so-ugly bulletin board? Here's a very simple and fun way to give it a stylish make-over!
You need: a cheap noticeboard, a picture frame that is roughly the same size as the board, white paint and black spray paint.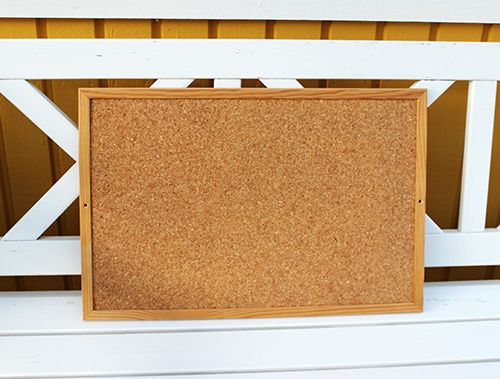 So I got this classic notice board from a second hand store and removed the wooden frame, be careful not to damage the cork.
Then you must find a nice picture frame that is the same size or slightly smaller than the cork board. I got this one, but if you want your notice board to look more extravagant you could get a bigger frame with decorative patterns or something like that.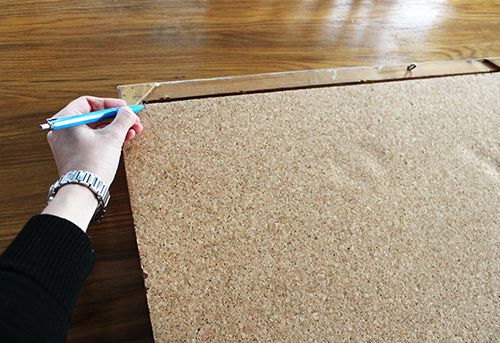 Measure the cork board and cut it with a scalpel to make sure it fits perfectly into the frame.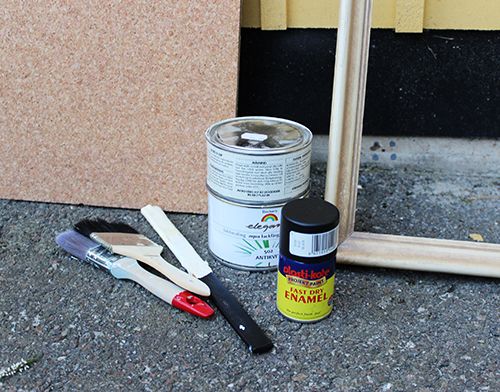 Now it's time to paint the board and the frame, I chose to make mine black and white but of course you can use other colours! I think a pastel frame with a black board would also look really cute.
After everything is dry you just put the board into the frame and hammer in small nails to make sure it stays.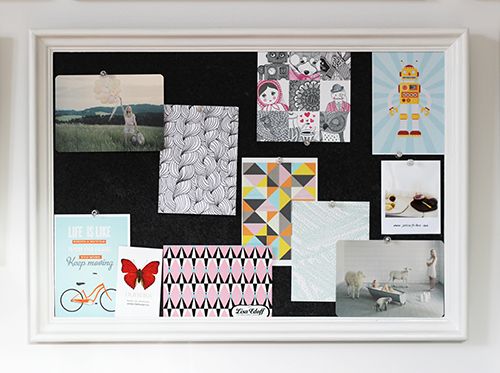 Tadaah! Now pin some inspirational stuff onto your board and enjoy its prettyness!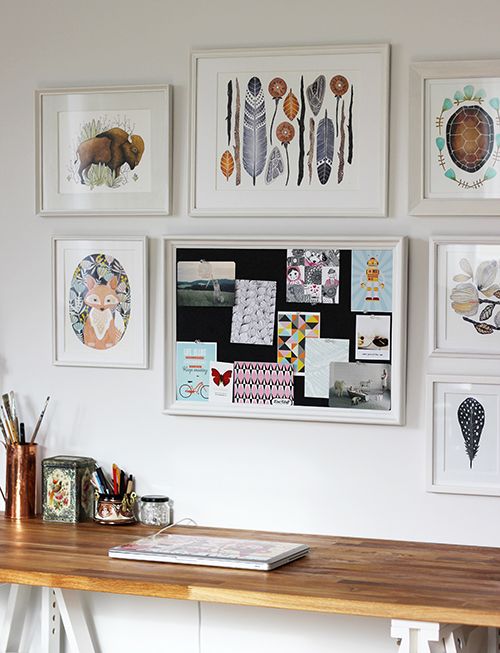 I love my desk area wall with the stylish notice board and framed prints by Marisa Redondo.