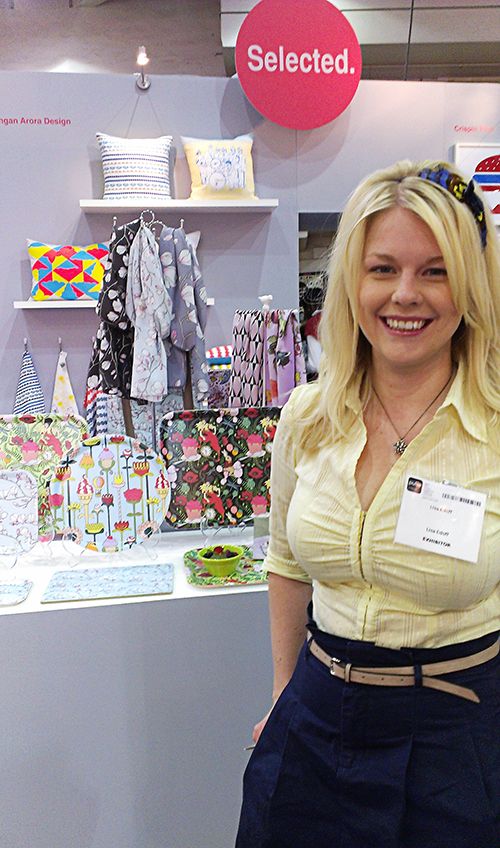 I had three great days at Pulse, a trade show for the UK and international homeware, fashion and gift industry. It was a really good experience, I definitely learned a lot and met some cool people!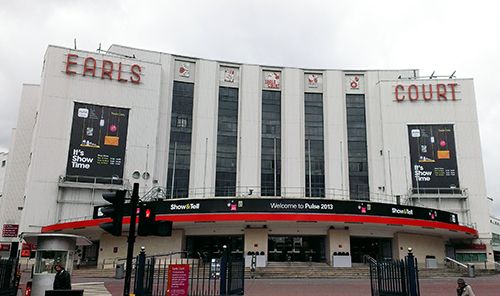 The show was at Earl's Court exhibition centre in London, it's massive!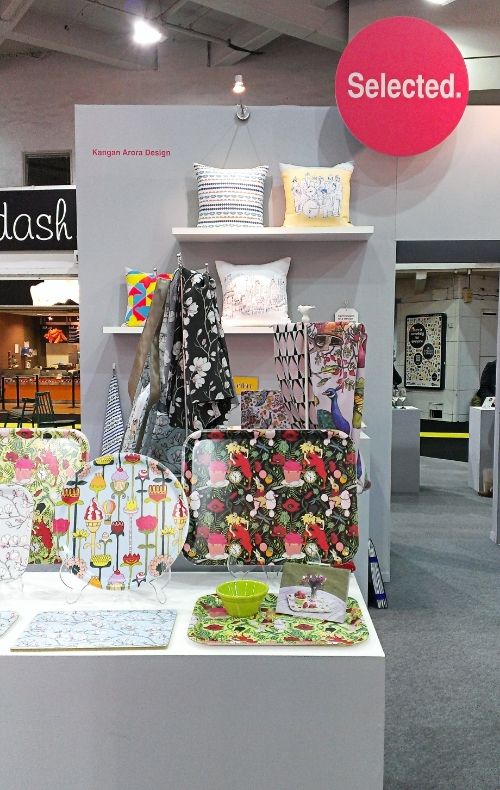 I exhibited at a section called "Selected", it's an area where young designers that have graduated from University of the Arts London can show their products. Central St Martins College of Design (which is quite a famous London art college) had selected the designers on show, there was 17 of us and everything from jewellery to print design and product inventions.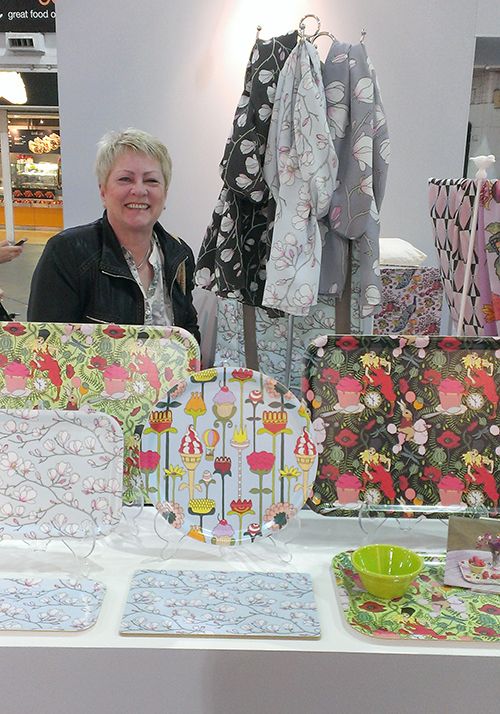 My mum came over from Sweden to help me out, it was so nice to have her there, mainly for moral support!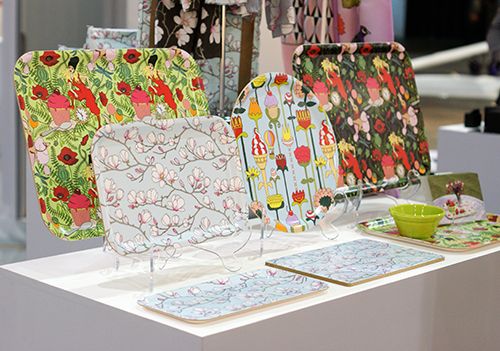 Here is my collection of wooden serving trays, I have developed a new, bigger "Wonderland" tray that you can see here on the left, and also one with a black background (to the right).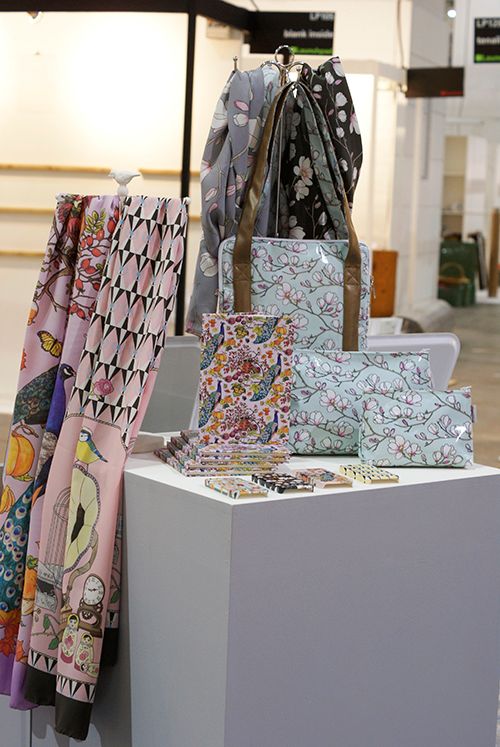 These are all new products! (except for the notebooks) You have seen the peacock and bird scarf before, but I've also made some silk scarves with the magnolia pattern...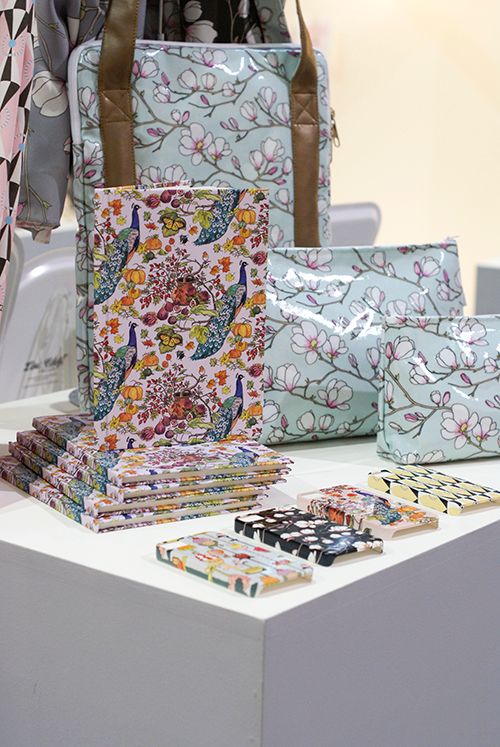 plus these lovely wash bags and a laptop bag! I also had four different iPhone cases made, they came out so great!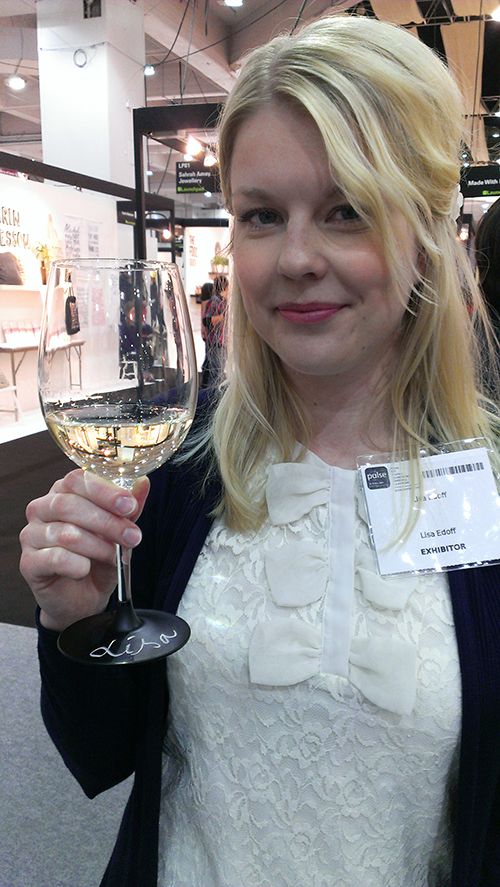 During one of the days the "Selected" stand had a wine reception, we drank out of these clever wine glasses that you can write your name on with chalk, designed by my fellow exhibitor Cami Raben.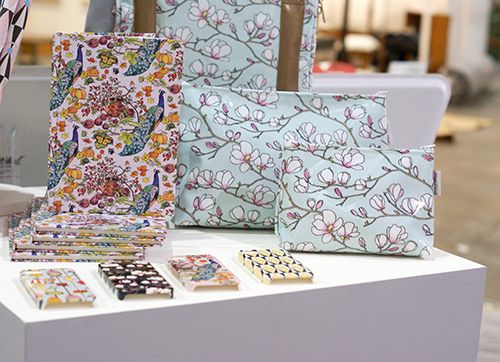 The iPhone cases received really good feedback!
I had a magnolia one made for my htc phone, I love it!
James dropped by of course!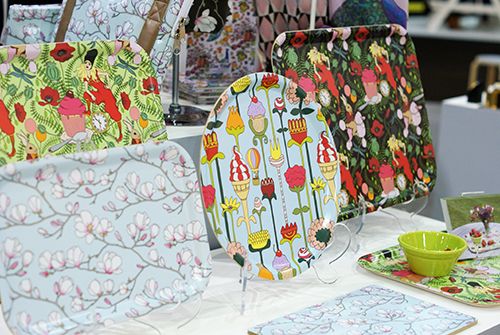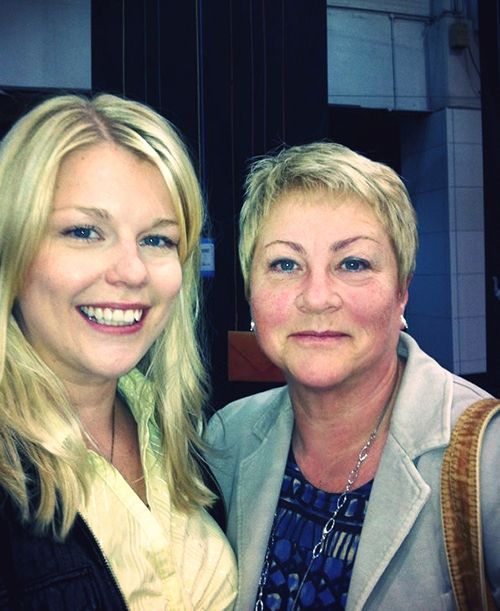 After three days I was completely spent, but very happy about the experience and the contacts I made, it was so nice to meet the other designers and good to see how these trade shows work.
And a couple of days ago I got my first offline stockist, a gift shop in Scotland is going to start selling my trays, hooray!