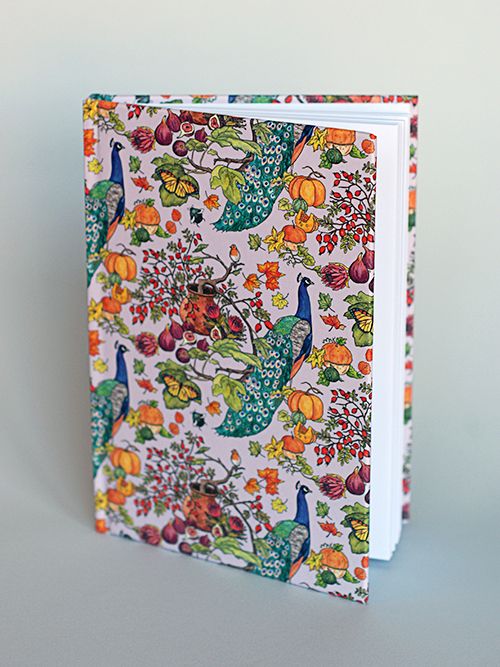 Here are a few photos of my new product, the 'Peacock & Figs' notebook/journal.
It was a long process of researching printers and companies who can do bookbinding, but in the end I got a really well made and beautiful product!
The notebooks are traditionally bound hard cover books and are printed with my hand painted Peacock pattern design.
I
t has blank pages inside and is made in England.
The Peacock & Figs notebook is available now on Notonthehighstreet.com and soon on lisaedoff.com as well!