Here's the first load of the Barcelona pics! We really had a great time, Barcelona is
beautiful! I loved how it was so chilled out but still had the big city pulse. The weather was lovely as well, 22 degrees and sunny!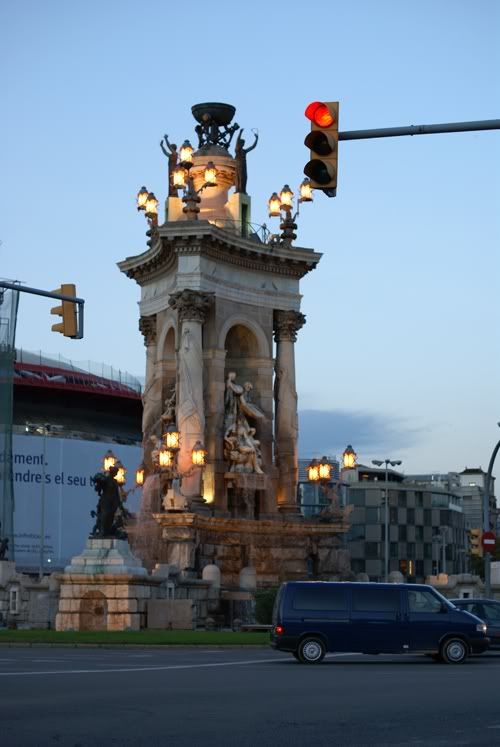 James and I arrived first from London. It was brilliantly quick to get into town from the airport, took about 40 mins in total!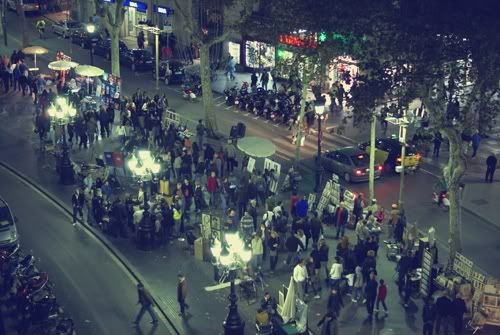 Our hotel was right in the middle of Barcelona, on Las Ramblas. Here's the view from our balcony.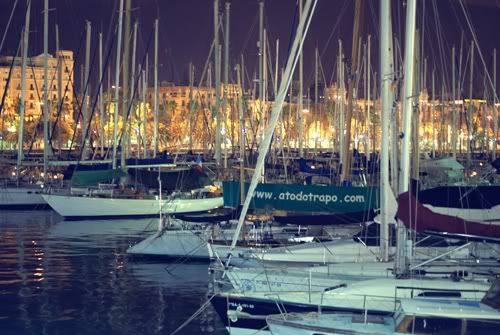 My parents joined us later on in the evening, and then we went back and had some more tapas!
and looked at lovely buildings.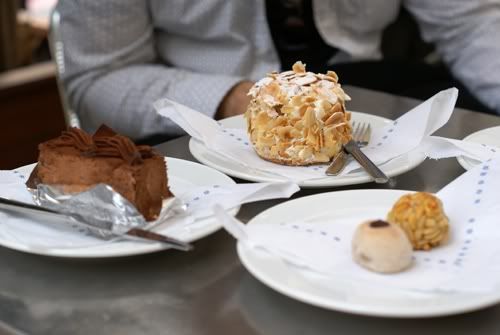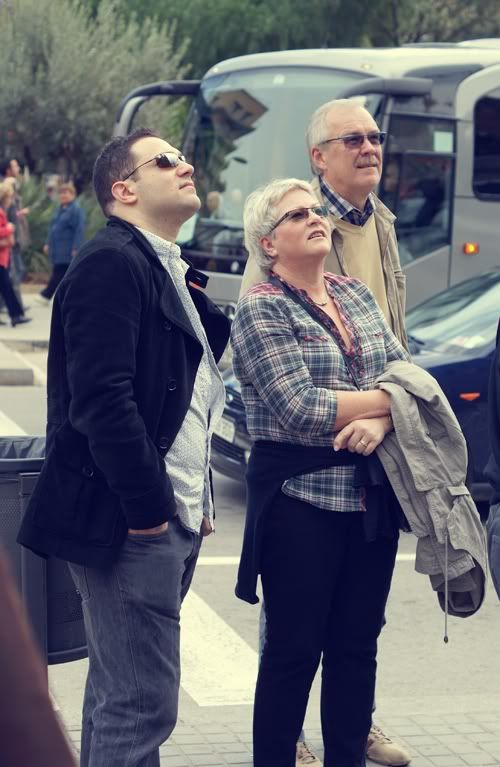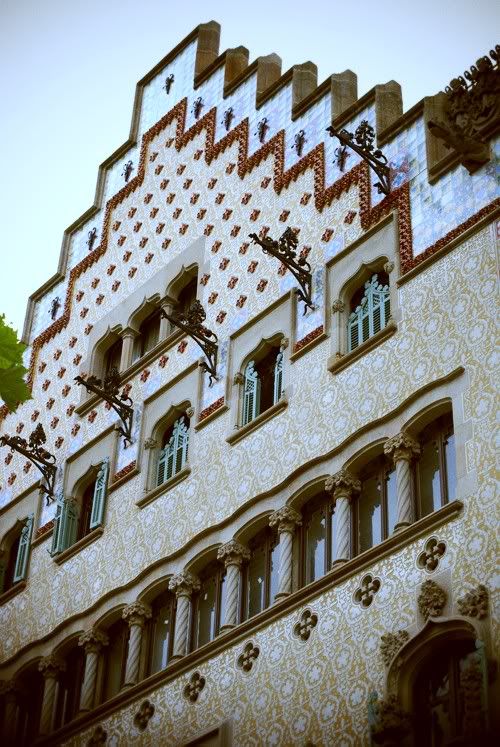 This amazing house was next to one of Gaudi's houses.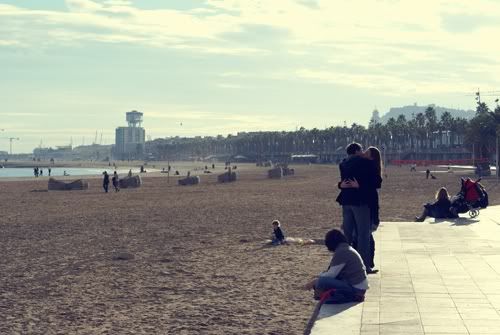 In the afternoon we took a walk on the beach.